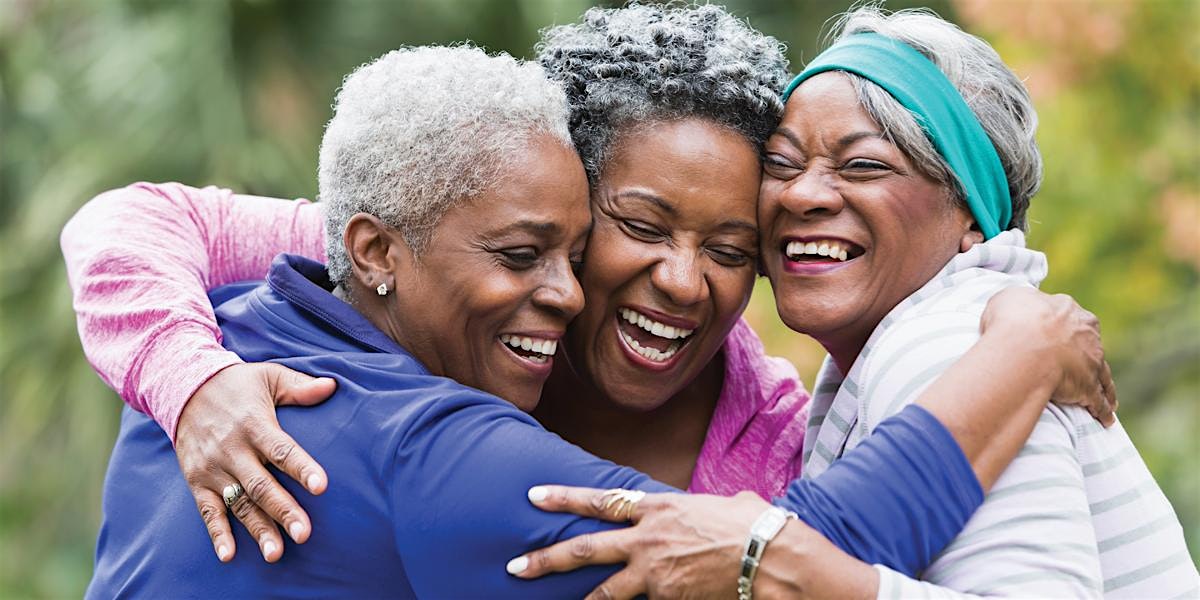 Gibbs Cancer Center
Girl's Night In: Self Care as a Breast Cancer Survivor
Register Now
About
About
Join us for a girls' night with Dr. Ashley Kerekes, who will discuss the benefits of self care as a breast cancer survivor.
Girls' Night In: Self Care as a Breast Cancer Survivor!
This evening provides Gibbs breast cancer patients and survivors an opportunity to come together and learn about basic self-care techniques during and after cancer treatments. Dr. Ashley Kerekes will discuss the benefits of self-care and help current and past patients feel like themselves again. The hour-long event will be a time for fellowship among survivors and allow patients to be supported by others facing similar circumstances. Light refreshments will be served. Appreciation goes to Carolina Plastic Surgery for supporting Gibbs breast cancer survivors. It's through partnerships like theirs that we can "Make hope happen, together." Please call 864-560-1966 to register. Registration is required.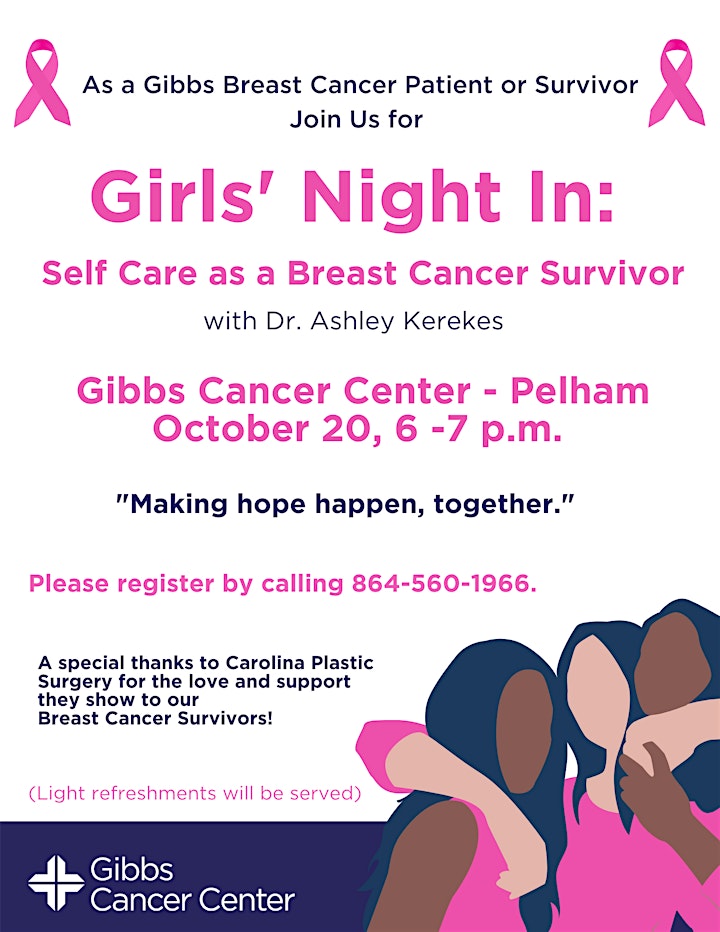 Share with Friends
Event Details
Event Details
Thursday, October 20 6:00 pm - 7:00 pm
Gibbs Cancer Center & Research Institute - Pelham 2759 South Carolina 14
Conference rooms A&B, First floor
Greer, SC 29650
Get Directions