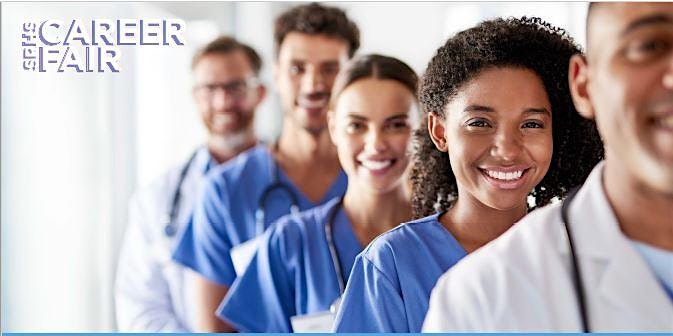 Spartanburg Regional Healthcare System
Hiring Event - Greenville Marriott
Register Now
About
About
Spartanburg Regional Healthcare System is hosting a career fair for new grads and experienced healthcare professionals.
Fall into a new career. Managers will be conducting on-the-spot interviews and making same day contingent offers!
Sign-on Bonuses!
We are hiring NOW in these specific areas:
Join us at the Greenville Marriott to chat directly with Spartanburg Regional Healthcare System's Recruiters and Hiring Leaders to learn more about the following career opportunities:
Registered Nurse
Certified Nursing Assistant
Cardiac Sonography
Respiratory Therapy
Physical Therapy
Occupational Therapy
Speech-Language Pathology
Athletic Training
Medical Laboratory Technician
CT Scan Technologist
MRI Technologist
Radiology / Nuclear Medicine Technologist
Paramedics
Certified Surgical Technologists
Cath Techs
RSVP by applying to this job advertisement to schedule your interview with the Hiring Leaders.
For entrance into the event, we ask that you complete only two steps.
1. Step One: Complete this Eventbrite RSVP
2. Step Two: Submit your application by Monday, September 26, 2022
___________________________________________________________________________________
About Us:
Spartanburg Regional Healthcare System (SRHS) is a 6-hospital non-profit healthcare system located in the Upstate of SC. We are a teaching organization with a Level 1 Trauma designation, and have a Bariatric Center of Excellence, Stroke Certification, Chest Pain Accreditation, Heart Failure Accreditation, and CARF Accreditation. We've been a partner with the community for 100 years and have earned a reputation for technological excellence.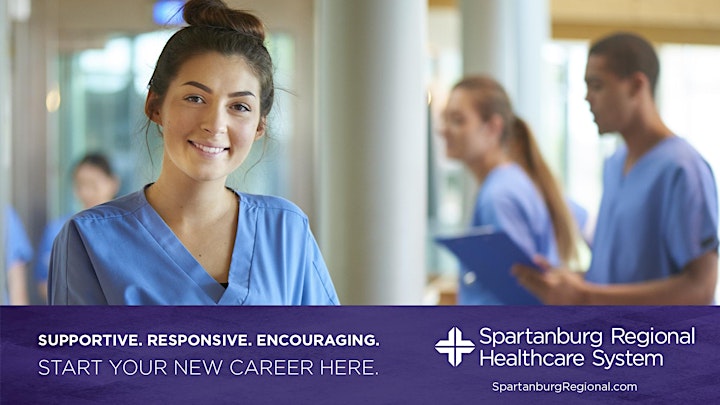 Share with Friends
Event Details
Event Details
Tuesday, September 27 1:00 pm - 4:00 pm
Greenville Marriott One Parkway East
Greenville, SC 29615
Get Directions