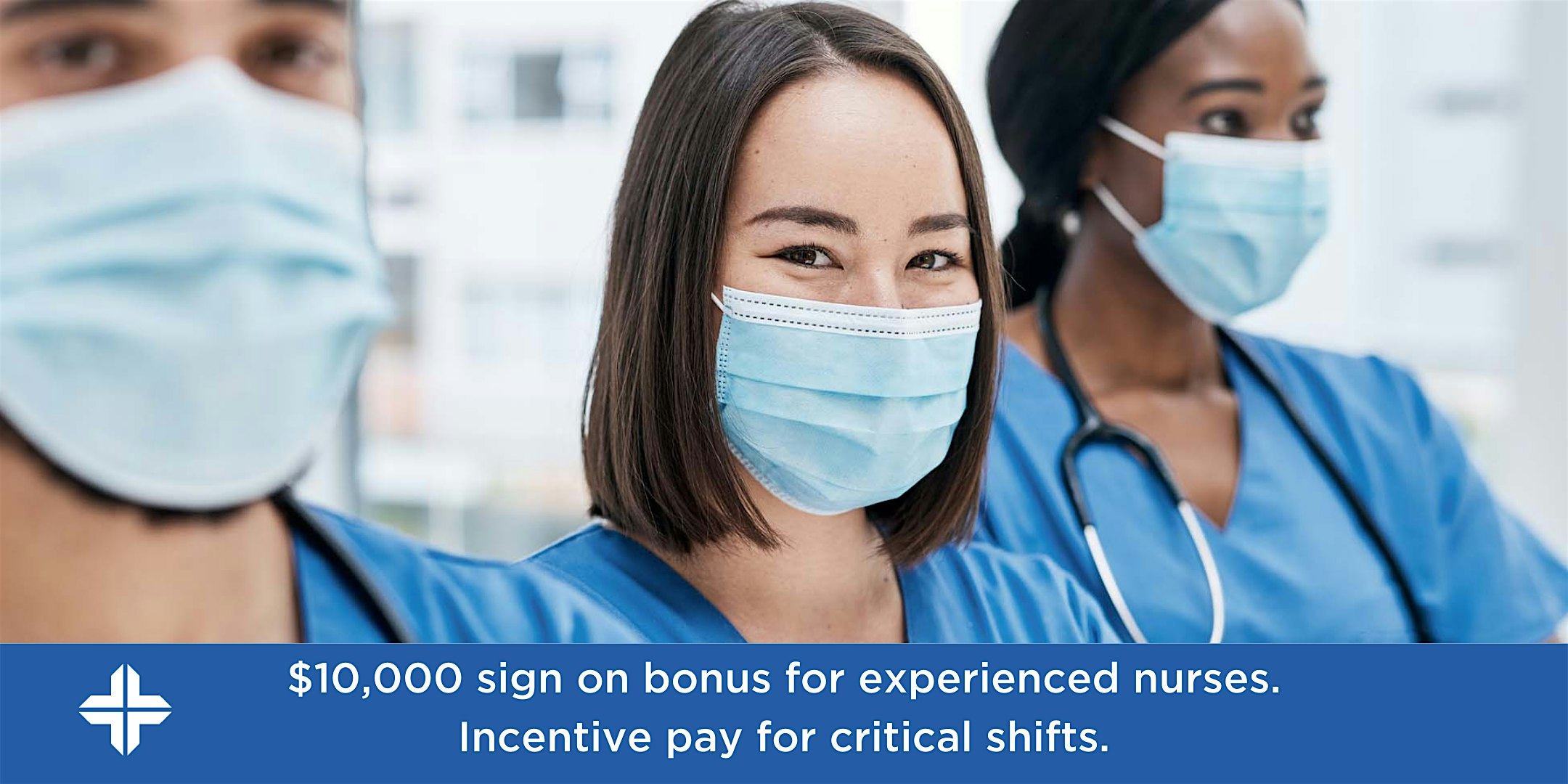 Spartanburg Regional Healthcare System
RN Hiring Event - Experienced RNs and New Grads Welcome!
Register Now
About
About
Fall into a new career. Managers will be on-site to conduct interviews and make offers!
Spartanburg Regional Healthcare System is hosting an RN Hiring Event for Senior Nursing Students, New Grads, and experienced REGISTERED NURSES.
$10,000 Sign-On Bonus for RNs with 1 year of experience.
$5,000 Sign-On Bonus for New Grads accepting a position in COVID units only.
Incentive pay for critical shifts.
If you're a nurse, you know there's a high demand for skilled caregivers. In fact, there's never been a better time to consider a move to a healthcare system that truly values a nurse's contribution and development. At Spartanburg Regional Healthcare System, we will empower you to recognize your gifts and give voice to your ideas. We will help you succeed professionally and personally.
We are hiring NOW in these specific areas:
Critical Care
ED
ER Behavioral Health
Cardiac
Surgery
Med-Surg
Med-Tele
Endo
Oncology
Inpatient Rehab
and more!
RSVP to schedule your interview with the Hiring Leaders and learn why we love working for our non-profit healthcare organization!
About Us:
Spartanburg Regional Healthcare System (SRHS) is a 6-hospital non-profit healthcare system located in the Upstate of SC. We are a teaching organization with a Level 1 Trauma designation, and have a Bariatric Center of Excellence, Stroke Certification, Chest Pain Accreditation, Heart Failure Accreditation, and CARF Accreditation. We've been a partner with the community for 100 years and have earned a reputation for technological excellence.
Share with Friends
Event Details
Event Details
Wednesday, October 27 1:00 pm - 4:00 pm
Greenville Marriott One Parkway East
Greenville, SC 29615
Get Directions