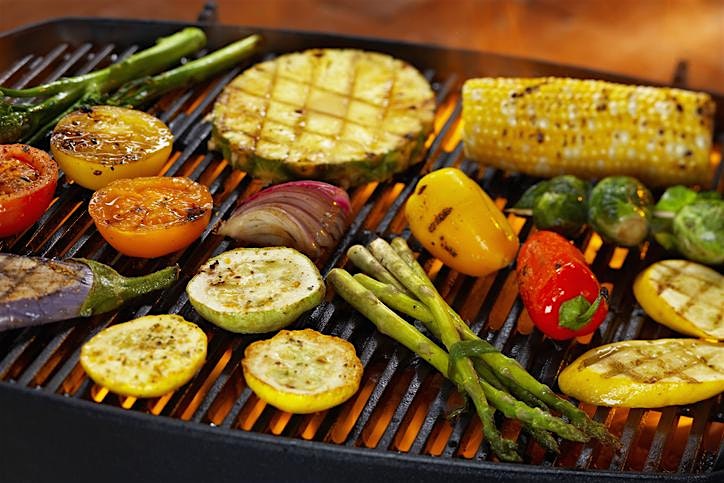 Spartanburg Regional Healthcare System - Heart Center
Virtual Veg Edge: Grilling and Chilling
Register Now
About
About
Learn more about the benefits of whole food, plant-based nutrition.
We're diving into one of our grilled favorites - carrot dogs. You know, like a hot dog, except made with a carrot. Before you knock it, watch how we mix up the perfect marinade to satisfy that smoky taste without all the heart disease and cancer-causing ingredients. We will top it with a homemade coleslaw and your football Saturdays or Sundays will be set. No grill? No problem - we've got a solution for that too.
Join hosts Lori Boyd and Kerri Stewart of the Joe R. Utley Heart Resource Center for different topics revolving around *Whole Food Plant Based Nutrition (WFPBN). This is an open group intended to support, encourage, and educate. Recipes shared will adhere to the WFPBN guidelines meaning oil-free, minimal added sugar, and minimal salt.
**Because a pronounced change in your diet can have a dramatic impact on your health, it is important that you discuss a change to WFPBN with your healthcare provider, especially if you are taking medications for high blood pressure and/or diabetes.
Share with Friends
Event Details
Event Details
Wednesday, September 30 12:00 pm - 1:00 pm
Online Event Online events are hosted in Microsoft Teams. You will receive an email with a link to join prior to the scheduled date and time.